AAFIE in Conversation is FREE for AAFIE Members!
 Not a member? There's never been a better time to join.
Episode 4 – Ft. Dr Tom Brunzell
Supporting re-entry for in-person learning: Rhythms, Routines and strategies to support our young people
In this Episode, AAFIE's Dale Murray chats with Dr Tom Brunzell,  Director of Education at Berry Street and Research Fellow at the University of Melbourne.  In this episode, Dale and Tom cover some of the impacts of COVID-19 on young people with complex unmet needs for learning and the sudden in schooling when the pandemic set in in early 2020. Tom shines light on the fact that the unexpected change away from in-person learning made our already vulnerable learners immediately more vulnerable. While this conversation focusses on some of the challenges of this vulnerability, is also aims to share a message of resilience, strength and adaptability of these young people in such uncertain times.
Dr Tom Brunzell has experience as a teacher, school leader, researcher and education advisor. Currently he is the Director of Education at Berry Street and Honorary Fellow at the University of Melbourne Graduate School of Education.
Dr Tom Brunzell presents internationally on topics of transforming school culture, student engagement, trauma aware practice, wellbeing and positive psychology, and effective school leadership.
His research at the University of Melbourne investigates both the negative impacts of secondary traumatic stress and the positive impacts of wellbeing on teachers and leaders working towards educational equity in their communities.
His new book: Creating Trauma-informed Strengths Based Classrooms, co-authored with Dr Jacolyn Norrish, is now available as part of Berry Street's professional development resources and bookstore, as well as booksellers world-wide.
Episode 3 – Ft. Taryn Marks 
Mentoring Matters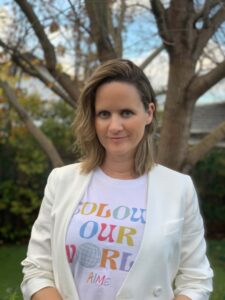 In this episode, AAFIE's Professor Julian Sefton-Green spends sometime with Taryn Marks General Manager of AIME, a Wotjobaluk woman from Western Victoria to yarn about why Mentoring Matters.We can't wait to share this episode with you and extend our thanks for Taryn for making time for AAFIE in Conversation.Taryn MarksTaryn Marks, General Manager and previous Board Director of AIME, is a Wotjobaluk woman from Western Victoria. She is also the inaugural Chair of the Advisory Committee for the Australian Research Council Centre of Excellence for the Digital Child.
Taryn

 was previously a Senior Adviser Indigenous Policy and Strategy and Outreach Manager for SBS, working closely with NITV.
She has qualifications and experience in early childhood development, health promotion and mentoring, Reconciliation Action Plans, workforce, strategy, and organisational policy development. Previous experience includes working in Aboriginal and Torres Strait Islander health policy at a local, state and national level.
Episode 2 –
Ft.
Dr. John Davis
Language: Connection to Culture, Identity & Country : Reclaiming the Truth to healing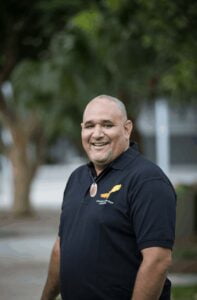 In this episode, Dale Murray is joined by Dr John Davis the CEO of the Stronger Smarter Institute. Dale & John yarn about Language, and it's connection to Culture, Identity and Country. John explores how First Nations communities can use language to reclaim the truth to healing.
We also learn how we can all apply the true names of this place to support decolonoisation and work together towards removing the invasion footprint on this land.
Dr. John Davis, CEO Stronger Smarter Institute 
John has worked as a lead educator in schools including positions as Principal, Head of Department, and Subject Area Coordinator for Indigenous Education. He has also held lectureship positions with the University of Queensland and James Cook University, and has worked as a QCAA and ACARA Advisor. In 2016, John completed his PhD in Indigenous Community Models of Education – Community Durithunga, with the Queensland University of Technology. Other research interests include Indigenous languages as LOTE, embedding Indigenous Knowledges and Indigenous ways to multimodal literacy. John is passionate about our people, our languages and culture and working and moving our ways forward as best practice in education and community development.
"My people are Cobble Cobble kinnected to Warra and Dalby. We have links directly to the Barunggam and Wakka Wakka people".
John's core work roles over the past decade have focused on educational excellence, woven within a team environment.
"Wherever I weave, I lay a footprint based on sustaining excellence – a core feature of my work outcomes – growing leadership density and developing cultures of excellence and aspirations".
Episode 1 – Ft. Professor Kitty te Riele & Mr. Dale Murray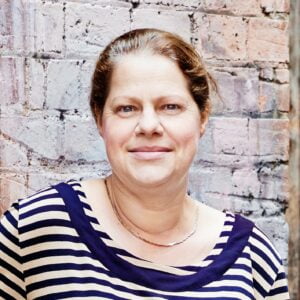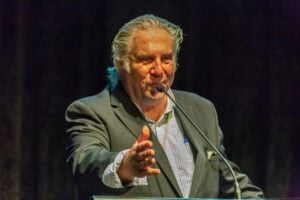 Research + Practice = MAGIC! 
The first comprehensive research on 'flexis' across Australia. The foremost national flexi provider in the country.
Put these two together and you get MAGIC! In this first episode of AAFIE in Conversation Prof. Kitty te Riele & Dale Murray yarn  about how it all started, the Doing School Differently Conference & AAFIE. What they've learnt since then, and where they see it all going…
Other Useful stuff
Gauging the value of education
Estimating to economic returns
Responding to COVID-19 – Principles of rapid innovation and evaluation
Pathways of Disadvantage: Unpacking the Intergenerational Correlation in Welfare
Transitioning from out-of-home care: Independence or Interdependence