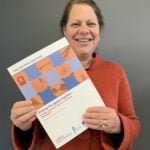 The two most important findings from my 2014 report on flexible learning programs are that:
staff are the greatest asset – and AAFIE will nurture that asset,

there is (or could be, or should be …) such a thing as a 'flexible learning sector' – and now, thanks to AAFIE, that sector is taking shape.
So join AAFIE, be supported and have a say!
Kitty te Riele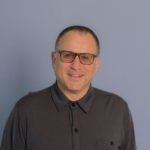 More and more young people around the world and now enjoying success in institutions other than schools AAFIE will help support staff and create a sound knowledge base for developments in different visions for what schooling might become!
Join us today
Julian Sefton-Green

When I first started researching in this sector ten years ago, many teachers felt isolated and were often in the position of coming up with their own solutions for the challenges of establishing and running a flexible learning site.
My colleagues and I found that by connecting schools and providers, teachers were able to network, share ideas and support each other.
AAFIE is re-imagining this process on a national scale
Glenda McGregor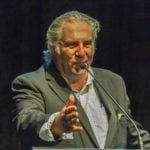 Joining AAFIE not only brings you access to a knowledge exchange, Doing School Differently conferences and special interest groups, but you will become a participant in a national voice raising education as a national priority for all young people regardless of postcode – educational equity and justice.
Let's do this together!
Dale Murray
50,000 missing children from school!
Report released by the Melbourne Graduate School Those Who Disappear The Australian Education Problem Nobody Wants to Talk About Melb Uni Nov 2019
This report focuses on the young people across Australia of compulsory school age who, for multiple reasons, are not participating in a school of education program of any type. They are not absent for school: they simply aren't in one.
The report includes eight recommendations to address this national crisis;
1. A national commitment
2. Sharing data
3. Early intervention
4. Support for teachers and schools
5. Accountability
6. Support for children and young people currently detached
7. Increased investment
8. Remove the systemic barriers
AAFIE and Doing School Differently 2020 are working towards providing educational pathways and solutions for these unseen young people